Best Freezer Trucks Rental in Dubai
After the tremendous response from clients to our freezer Truck rental and refrigerated Truck rental services, we are pleased to introduce Chiller Trucks for hire in the UAE with temperature adjustment such as single/multi-temperature compartments and longitudinal lanes.
We are considered the market leader in the UAE's Freezer Truck rental company, Specially in the Temperature Controlled Transportation industry. We operate a modern fleet of chiller Trucks and vehicles throughout the United Arab Emirates. We are experts in transporting Chilled or solidified commodities in boxes, bundles, or beds all over UAE, Dubai.
A Freezer truck helps you to transport perishable cargo at various temperatures. Chill Cool Fresh CCF Transport provides the best chiller truck rental services in Dubai, Abu Dhabi, and throughout the UAE.
Transporting fish, chicken, meat, fruits, vegetables, and dairy goods need a special process. When you give us your Chilled items, we make their security, safety, and preservation our first concern. If you run a restaurant, sell fruits and vegetables, or sell beverages, here is the place to locate the Best freezer truck rental company in Dubai and the rest of the UAE.
At Chill Cool Fresh , we are dedicated to providing our clients with outstanding Refrigerated truck rental services at the most affordable prices. Our vehicles, as a major provider of freezer trucks in the UAE, can load a variety of items and a huge quantity of cargo in their refrigerated unit.
We offer haulage freezer trucks for rent in Dubai ranging in size from 1 to 3.5 tones Freezer Trucks on Rent UAE..
With customizable haulage based on the products being transported. Our refrigeration, driving safety, and infrastructure meet worldwide requirements, making us the best truck rental Dubai.
We offer quality chiller Truck , & freezer Truck Rental in Dubai. We are the leading best chiller van company in Dubai. Our promise is to provide you the best services for chiller van rental in Dubai.
Give us a call at +971 56 604 4655 or send us an email at [email protected], and our experts will help you choose the best option.
[CHILLER VAN FOR RENT | CHILLER TRUCK TRANSPORT | FREEZER TRUCK RENTAL | FREEZER VAN RENTAL | FREEZER TRAILER RENTAL]
We also provide Freezer Truck Hire (Hydraulic Lift) in Dubai, Abu Dhabi, Shariah, Ajmanras Al Khaimah, Umm-Al-Quwain, Fujairah and throughout the UAE. These features allow you to meet the multi-temperature requirements with one vehicle rather than renting another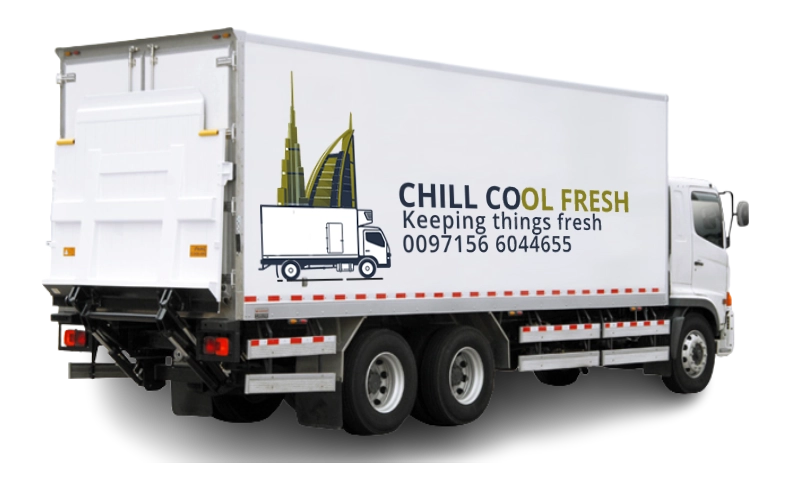 Freezer Truck Hire (Hydraulic Lift)
We provide freezer trucks with capacities ranging from 1 to 3.5 tonnes and a wide range of temperature choices. On the other hand, we have tail and partition choices in Mitsubishi and Thermo King. FOR MORE INFORMATION : CALL 0097156 6044655
Do you need Toyota Hiace for Rent?
We provide a variety of Toyota Hiace refrigerated and freezer vans for rent on a daily, weekly, and monthly basis, with chilled transport capacity of up to 1 tonne.
Do you need a Toyota Hiace?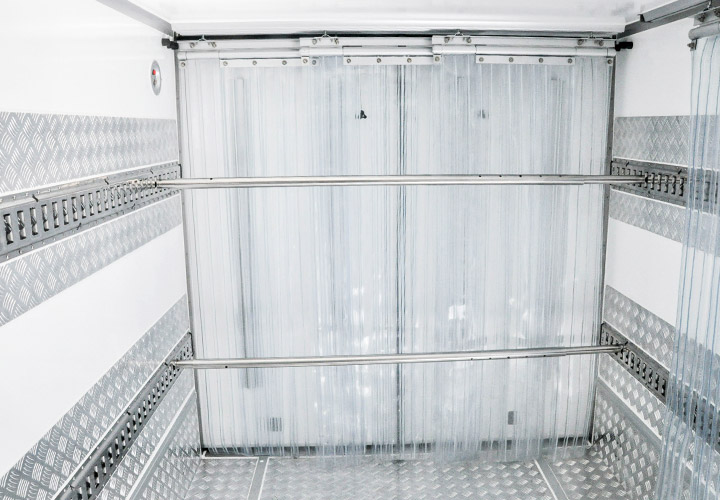 Freezer Truck Hire Dubai with or Without Driver
You've come to the correct spot if you're searching for an economical, on-time, and thermally insulated freezer truck for hire in Dubai.
Freezer trucks, like refrigerated or chiller trucks, are most typically used for food stuffs that will decay if not kept at a specified temperature range.
Meat, dairy products, seafood, green foods, medications, dermatologists, and everything else that can go wrong.
They are also necessary on occasion for medical supplies and perilous supplies that must be maintained at a low temperature for health reasons.
Our latest vehicles are outfitted with GPS tracking devices, allowing us to always know where your products are.
We have offices in Dubai, Abu Dhabi, Sharjah, and Ajman.
We have Bested choices, all under one roof, if you require the best, most dependable, and most cost-effective Freezer truck rental with Hydraulic Lift in Dubai.
Give us a call at +971 56 604 4655 or send us an email at [email protected], and our experts will help you choose the best option.
Best Refrigerated Truck Solution Provider
We regard your perishable items to be our assets. For our customers, we keep things simple and easy. When you hand over your refrigerated items to our professionals, they become our priority in terms of security, safety, and preservation.
We strive to provide customer-friendly solutions that are flexible and affordable, alternatives as to the leading Refrigerated van and Refrigerated Truck rental in Dubai.
For this, we have a variety of chiller Trucks available for the short notice, monthly, annual, weekly, bi-weekly, weekly, daily, hourly basis, and seasonal basis. We also hire Refrigerated vans in Dubai, both with and without a driver.
Give us a call at +971 56 604 4655 or send us an email at [email protected], and our experts will help you choose the best option.
Hire our Freezer vans & Truck.!
We are proud to deliver the best services to our clients, providing our chiller van rental services in Dubai and all over UAE. We are just one call away. Feel free to contact us.